Boosting rankings through a quality DA link building service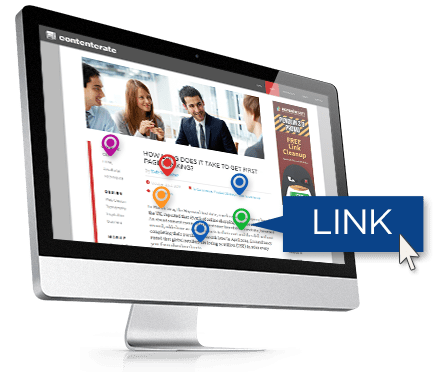 Get Published on High Traffic Websites
More eyes on your content mean more traffic to your websites. Link building is a strategy that involves guest posts and blogger outreach to trusted, high authority websites relevant to your industry. That's the core of our link building services.
Our link building SEO services focus on performance. We've developed a process that involves reaching out to the best websites using value-adding content backed by industry research.
Work with an experienced SEO link builder to craft the perfect outreach campaign for your keywords and destination URL. We use only white hat techniques approved by search engines.
Get high quality backlinks from real websites. We've built real relationships with online publishers and website owners from different industries to deliver only the best SEO link building services.
Over 1 billion page views delivered to our link building resellers and agency partners. Get genuine readership that gives your brand a boost and goes back to your website. Our backlink building service does that.
Our link building services are designed to boost the authority of websites following a data-driven process. Drive more traffic to target landing pages with our link building services, get noticed by the right audience, and position brands higher on search engine results.
You're in safe hands. Part of our backlinks services crew is an SEO expert, outreach specialist, content writer, and editor. They're your trusted link building experts throughout the process.
Buy one, or buy more. Get the right links you need, when you need them. See our SEO service workflows for automated monthly SEO and outreach link building.
Gain greater authority, increase visibility, and grow your online presence. Capture referral traffic and be discovered as a leader in your industry. It's what we aim to achieve with our SEO backlink services.
Natural outreach using only white hat link building strategies performed by our result-driven marketers. It's a process born out of our team's research and best SEO link building practices.
Frequently Asked Questions