Get the extra boost to make your clients visible. Let our white label social media marketing provide you with the solution.
Show Clients What Real Social Media Marketing is All About
Launch a campaign with white label social media services and start showing clients the value of their social media presence.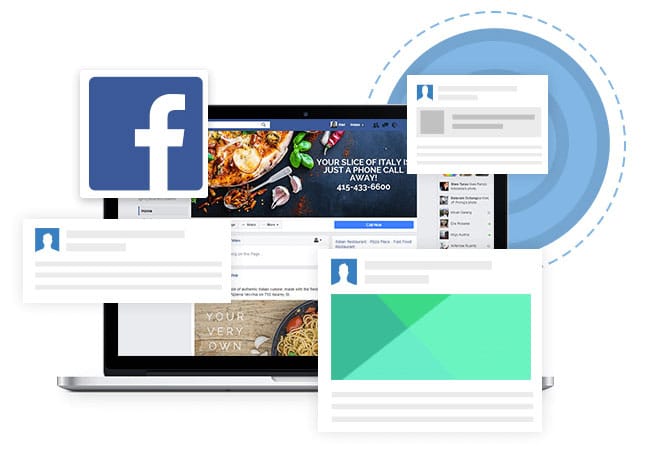 A Methodology Focused on Performance
Following the best social media practices, we've developed a methodology that gives businesses the social media advantage.
Precise Audience and Ad Targeting
Data is the fuel of every social media campaign we handle. Our specialists develop ad campaigns that target the right audience with the right message.
A Team Working Behind You
We'll make you feel that you're never alone in every campaign. Our team will deliver all the work needed for your white label social media marketing.
Engage Your Client's Audience with the Right Message
Customers are on social media, but are you targeting the right ones for your clients? We're here to help you with that.
Using audience data and targeting, we create compelling ads that will reach a specific audience that has a high affinity for your client's products and service
Strategies That Drive the Most Impact
We focus our efforts on activities that drive the most impact. Our specialists fuse strategies with your client's goals to target very specific niches or wider audiences.
Our white label social media services give your clients a solid solution to grow their digital footprint, expand their network, and stay on top of their customers' minds.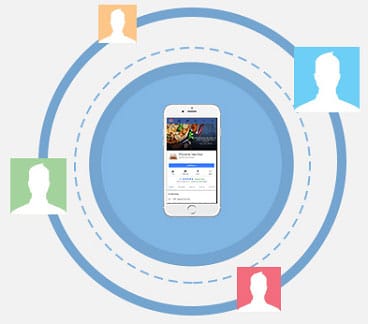 Sophisticated-Targeting-in-Social-Media-min
Believe us, it's easy. You can start driving results for your clients with these steps:
1. Audience Research and Analysis
We identify opportunities and make the most of your client's ad budget by targeting the best audience for their campaigns.
You don't have to worry about anything with us as your white label social media agency. We'll recommend the best objectives that align with your client's marketing goals.
We'll create and implement the ad copies and creatives for your clients. Leave it to our social media specialists to get your campaign rolling.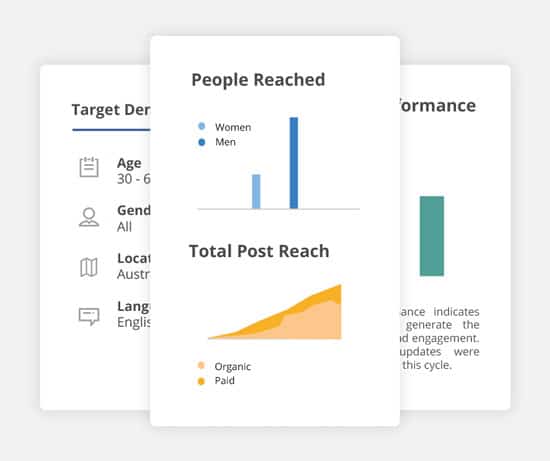 We're the Experts Who Show Team Effort from Start to Finish!
Social media marketing is highly collaborative to ensure your client is satisfied with our work.
Campaigns for Different Ad Formats to Match Your Client's Goals
Get more exposure for clients and drive conversions with different ad formats. Our social media reseller program allows you to leverage content and creatives for:
Find a solution that works for your clients with our social media marketing packages and start drawing attention to their brand, engaging more people, and making an impact on their business.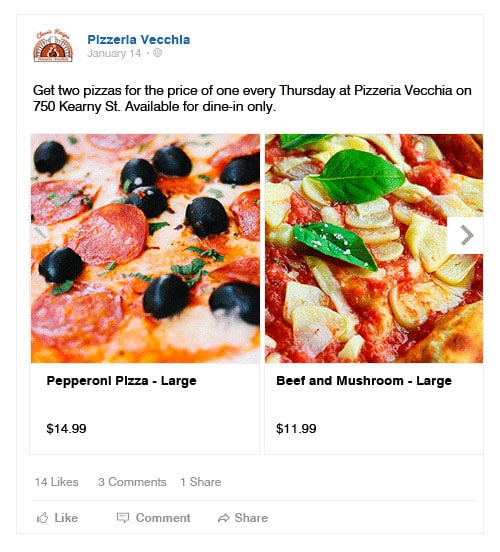 White Label Social Media Services Designed to Get More Eyes on Your Clients
Be a white label social media reseller and provide your clients with more real estate on different channels. Our social media solution is designed to maximize visibility for your clients with the right budget.
We have different social media marketing services packages that include ad placements:
Looking for the best white label social media marketing? That's what we aim to deliver. Partner with our white label social media marketing agency and provide clients with the solution to reach a wider audience.
The Best White Label Social Media Solutions are Here
Help your clients cut through the social chatter with our social media reseller programs
Paid Media Starter – Facebook Ads
Your social media entry-level solution to help your clients draw more eyes to their brand on Facebook.
Paid Media Mix – Search and Facebook Ads
Leverage the power of search ads and social media with this paid media solution.
Paid Media Mix – Facebook, Display & Remarketing Ads
Help clients stay in front of their customers with a combination of ads to boost their conversions.
Paid Media All-in – Search, Facebook, Display & Remarketing Ads
The ultimate paid media solution – this package allows your clients to leverage their online presence on different platforms.
Frequently Asked Questions