Professionally managed white label PPC services to drive targeted traffic and conversions for websites
A Winning PPC Service You Can Deliver
Our pay per click advertising services provide you with the formula to keep your clients in front and center of their audience.
Solutions Tailored for Businesses
Boosting conversions? Looking for quality leads? No matter what goal your client has, we'll provide the right PPC service for them.
Expertly Managed PPC Campaigns
Did we mention we're a certified Google Partner? Get managed PPC campaigns with our certified Google Ads specialists doing the work.
For us, transparency is everything. We show every progress of campaigns and the most important metrics into a neat white label PPC dashboard and monthly reports.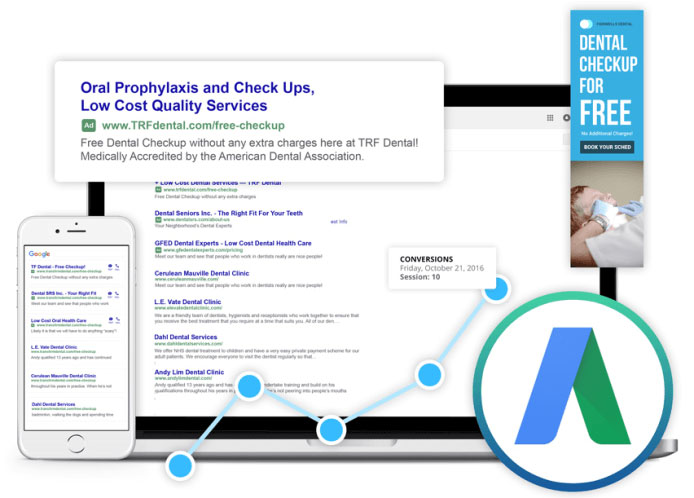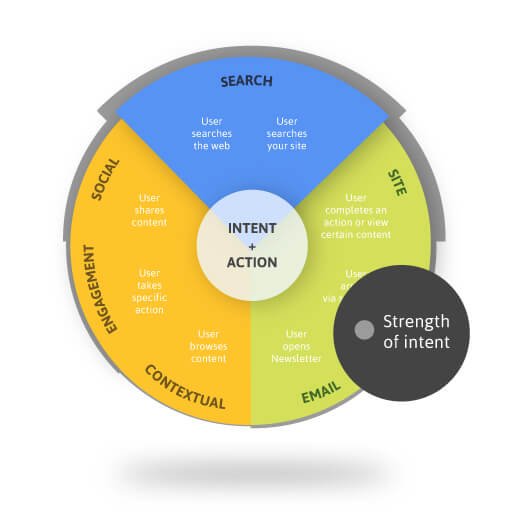 Targeting the Right Customers with the Right Ads
Every ad matters. We make sure the ones running for your clients deliver maximum returns for their business. For every pay per click service, our PPC specialists develop ads that target the right customers at the right time.
Put Clients on Top of Results with Search Ads
Best for customers with high intent to purchase, search ads provide your clients with instant visibility on the first page of results. Our specialists create compelling ad copies that match the intent of your client's audience.
Boost Awareness Using Display Ads
Start building awareness for your client's brand with ads on the Google Display Network. Our Google PPC service includes display ads that appear on YouTube, news pages, and websites across the world.
Get More Customers with Remarketing Ads
Why stop at one ad for your client's pay per click marketing services? Leverage the power of remarketing. We develop banner ads that consistently appear in front of your client's audience until they convert.
Here's How It's Done: Launching Your PPC Campaign
You don't have to worry about anything else. By partnering with us as your white label PPC agency, we'll handle the rest to jumpstart your PPC campaigns for clients.
Keyword Research & Analysis
We identify opportunities and make the most of your client's ad budget by determining the best keywords and ad groups to target.
Our PPC specialists will set up the campaign and recommend the best approach based on data gathered during our keyword research and competition analysis.
We'll provide you with the ad copies and creatives, then implement these on the right platform on your behalf.
It's not an effective strategy without proof of results. We report to you the progress of your PPC campaigns, so you can deliver the good news to your clients.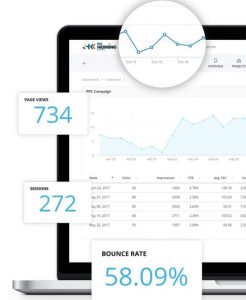 From Us to You – White Label PPC Dashboard
Here's a little bonus when you start a PPC campaign with us.
We provide you access to your own white label PPC software that allows you to manage campaigns, view real-time ad performance, get data for more comprehensive PPC proposals, and maximize your Pay-Per-Click capabilities. Get data available at all times and use the PPC dashboard to show off the value of your service firsthand.
We'll make sure you have everything you need to support your client's growth and show your credibility as a PPC service provider.
Certified Google Ads Partner
Our PPC specialists are certified partners of Google and Facebook, with years of experience in search engine marketing. We make it easy for you to focus on providing a great client experience and drive growth to your agency, while our experts handle your pay per click services.
Our experts will show you how to run a PPC white label strategy for your clients: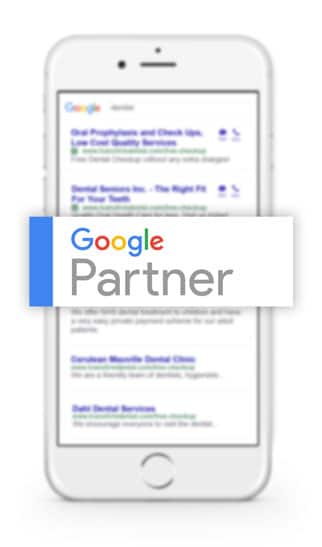 Results-Driven White Label SEM Packages for Businesses
Combining our experience, technology, and methodology, we've developed PPC reseller programs that allow you to maximize value for your clients. Choose from any of our white label PPC management solutions, and we'll deliver the results for you.
Paid Media Starter – Google Search Ads
Your entry level PPC workflow. Ideal for businesses that want to appear on search results and get instant traffic.
Paid Media Mix – Search, Display & Remarketing Ads
The extra push to convert more customers from ads. Build a strong online presence for businesses and start driving more leads.
Paid Media Mix – Search Ads & Facebook ads
Start getting more online presence and drive conversions with engaging Google Search Ads and Facebook Ads.
Paid Media All-In – Search, Facebook Display & Remarketing Ads
A combination of powerful ads in different platforms. Drive more leads with the right messaging for the right audience.
Frequently Asked Questions