Optimize,Rank,& Repeat.Get Professional SEO Services & Make An Impact On Website Rankings.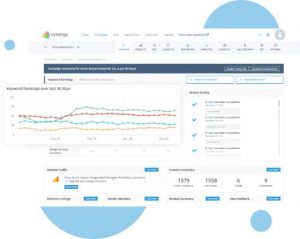 More Traffic and Revenue? Our SEO Services Will Help You Achieve Both.
We're the SEO service agency that will genuinely care for the success of your website's performance. Think of us as your very own team working to improve search rankings from start to finish.
Planning, optimizing, and reporting – leave everything to our capable SEO specialists and our SEO management services.
Our SEO Campaign Process to Start Ranking Websites
By having our professional SEO firm as your partner, we provide you with a smooth process to get SEO campaigns started and offer complete SEO services to rank better on search results – all done in a month's time.
Quick Chat with Our Consultants
This is us wanting to learn more about your SEO projects and business. We'll hop on a 30-minute intake call to learn more about the goal of your project and develop a sound SEO service strategy that provides the most return on investment.
Site Check & Recommendations
We give the website a thorough sweep to determine its health, find issues, and provide action points to improve its performance.With our fully managed SEO service,you'll receive an SEO audit with keyword research to start your SEO project.
Consistent communication is second nature to us, especially when it comes to SEO management. We touch base with you for all timelines and deliverables, and send a neat monthly SEO report detailing our action items and results.
Complete SEO Services to Boost Rankings
You don't have to be the only hero of your agency – especially when it enables you to scale your business and convert more customers. Let our professional SEO agency provide you with website SEO services that do exactly that. Our managed SEO services include all the essentials to rank websites and drive real traffic.
White Label Website Audit
Everything starts with a thorough SEO audit. We analyze the website, find ranking opportunities, investigate the competition, and develop an SEO strategy that delivers the most impact on the site's online performance.
Our SEO specialists are very thorough in choosing the right keywords to rank. We identify keywords that match the intent of the website's audience and determine the easy wins for your SEO goals.
Our managed SEO services cover all the bases to boost rankings for websites – Meta Data optimization, schema markup, keyword-driven content optimization, and monthly on-page SEO hygiene
Managed SEO is not a short term endeavor. Our SEO management services come with full transparency over your campaign's progress. As our partner, you see all this data firsthand in your branded dashboard.
We reach out to high-authority websites as well as partner websites to build a squeaky-clean backlink profile. Every link we build is geared to bring targeted traffic to your clients' website, ready to be converted.
Recent Google updates place a lot of emphasis on the importance of content as a part of an effective SEO strategy. Our team works to put only the best content on your website that adds real value for the right audience.
Professional SEO Service Reporting Made Easy
Reports are proof that your strategies are working, and that's what we bring to the table when you partner with our SEO service agency.
But if you want to whip up a quick SEO report, you can do that, too. Use our SEO report builder on your agency dashboard provides you with the capability to generate SEO reports with all the data you need for showing SEO campaign progress – from keyword rankings to traffic improvements.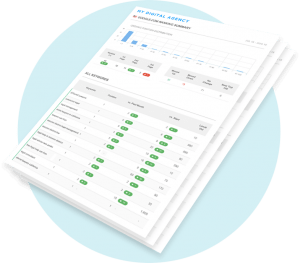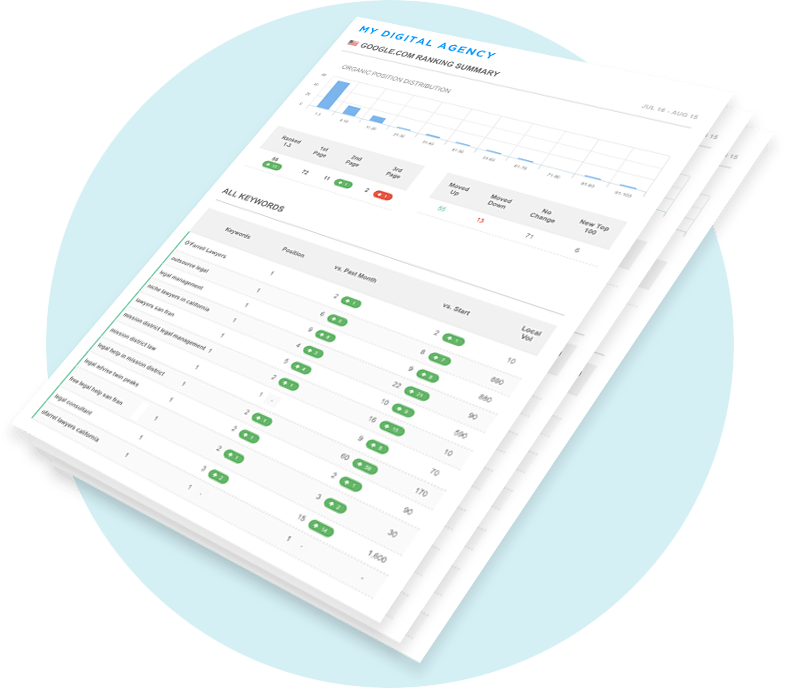 An SEO Services Provider Who'll Put You First
Delivering your SEO projects is not a point A to point B journey. Our experts go beyond fulfilling deliverables and utilize our tools to evolve our strategy while managing SEO campaigns. We're the SEO services provider that doubles your capability to implement scalable, dynamic operations.
Dedicated Account Managers
We make sure you're always on top of your campaigns' progress. That's why you have dedicated account managers looking after your campaigns and providing 24/5 support. If there's any improvement or change in your campaign, you'll hear it from us first.
Part of the experience working with us as your SEO service provider is having a 360-view of your campaign. Get access to an intuitive SEO dashboard that displays campaign performance in real-time.
Our Resource is your treasure trove of SEO knowledge that you can use to educate your team & clients. For the past decade, we've developed downloadable materials with insights from industry experts and the best SEO practices.
Get the Right Solution with Our SEO Service Packages
Looking to improve the online presence of a local business? Preparing an SEO strategy for a competitive niche? We've prepared different SEO service packages to match the needs and price points of businesses.
Need to boost the nation-wide visibility of a business? This SEO service package provides you with the essentials to achieve that.
More foot traffic for businesses with a physical store – that's what you'll get with our local SEO services packages.
Have a Shopify website that needs more traffic? Our Shopify SEO plans offer the perfect fit to start ranking online stores.
If you're looking for a more custom SEO package, we can do that, too. Let us know what you need and our team will take it from there and develop the best SEO strategy for your goals.
Managed SEO is having a team of outside professionals manage an SEO campaign from start to finish. As a solution, managed SEO services can help businesses and agencies alike to scale their operations by freeing up their teams for other tasks while still being able to offer premier search engine optimization services. In essence, SEO management is the same as SEO outsourcing with the only difference being a diminished level of involvement for the partner in the case of managed SEO.
As a white label SEO provider, we focus on helping agencies and encourage our partners to be as involved in the strategy as they would like. However, if fully managed SEO services are required, our team of experts is more than capable and willing to fill that capacity with private label SEO services. Regardless of their level of involvement, partners can expect transparency through a branded dashboard and a dedicated project manager once we put our managed search engine marketing services to work.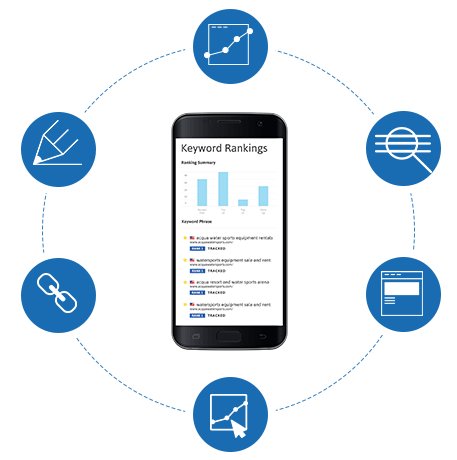 Frequently Asked Questions