Powering your digital marketing agency with the right SEO service plans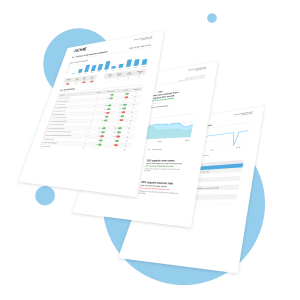 SEO Reports Packed with Data to Impress
Our monthly SEO services provide you with a real-time SEO reporting dashboard for complete visibility on campaign performance.We simplify all the information from Google Analytics, Google My Business, and Google Search Console, as well as our integrated rank tracking and SEO report tools to make it easier to communicate.
What Do You Get With Our SEO Services?
Our SEO services include a team of highly-trained experts for you. Unlike other companies, our software and services give you a scalable methodology combined with the SEO fulfilment service, tools and dashboard to help you drive more traffic.
Discover immediate ranking opportunities, keyword recommendations and the rank-ability of your websites.
We perform comprehensive keyword research & analysis, then make recommendations designed to increase traffic.
We only hire the best staff who love what they do. Let us take care of recruiting and training everyone on your team.
Encourage people to share with engaging copy and blog posts when you outsource your content to our team.
Drive more traffic to your websites by having content published on high-quality sites relevant to their niche.
You can track leads from your Site Audit Widget and Contact forms – right on your dashboard.
The Start of Your Campaign's Success
Jumpstart campaign fulfillment with our integrated approach and in-house guidance. We put your campaign into motion with a smooth intake process.
Results That Will Drive Your Business Growth
We offer centralized client onboarding and SEO reporting. Our technology and first-class support simplify your campaign fulfillment. This is what we do to map your business success:
Our project managers will work with your agency to integrate campaigns from a previous provider. We will walk you through the process which consists of the following steps:
Gathering all your information, reports and data can take time. This intake allows our team to plan the next steps you need.
Our project managers integrate all of your existing Google Analytics into your dashboard.
We pair you with the right package to suit your needs and your budget. Our recommendations guarantee profitable with appropriate margins and results with our packages.
We have two cycles every month, the 1st and the 15th. Depending on you, we'll start their monthly campaigns on a nominated cycle.
Our in-house team will consolidate the overall campaign goals.Before we complete the first cycle, we'll have SEO reports compiled for you.
There's a Reason Agencies Trust and Continue to Grow with Us
Don't just take our word for the results we bring.
See what makes us the SEO provider clients love to work with. ​
We take on the day-to-day work and management that distracts you. Your project manager and our staff will work with you to make your projects a success. Armed with resources and our platform, you'll be able to focus your business.